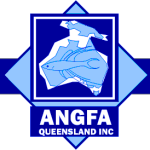 The election of committee members will take place at the Annual General Meeting (AGM) on Friday December 12th 2014.
The committee must be chosen at each Annual General Meeting, so we need people to please nominate for the positions.  Please keep in mind that the term for each committee position is for one year, and that all committee members are expected to attend regular committee meetings.  People who serve on the committee do so on a voluntary basis.
Committee nominations are restricted to ANGFA Qld members.
Click here to log in or register.