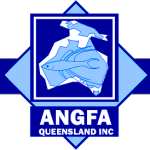 The election of committee members will take place at the Annual General Meeting (AGM) on Friday December 12th 2014.
The committee must be chosen at each Annual General Meeting, so we need people to please nominate for the positions.  Please keep in mind that the term for each committee position is for one year, and that all committee members are expected to attend regular committee meetings.  People who serve on the committee do so on a voluntary basis.
[s2If !current_user_can(access_s2member_level1)]
Committee nominations are restricted to ANGFA Qld members.
[/s2If][s2If !current_user_can(access_s2member_level1) && is_user_logged_in()]
If you are a member please contact us so we can fix your account.
[/s2If][s2If !is_user_logged_in()]
Click here to log in or register.
[/s2If][s2If current_user_can(access_s2member_level1)]
You are invited to nominate yourself or another club member for election to one of the committee positions.  Please send your information and nominations to the Secretary, Peter Johnson peterrjohnson@hotmail.com as soon as possible.  The closing date for nominations is the 30th November 2014.
We are always looking for extra hands to help out and we don't expect anyone to take on more than they can handle, so if you'd like to contribute (even if you don't want a formal position on the committee) please let us know.
Club activities don't "just happen"; they depend on members who are prepared to contribute to the running of the club in one of the committee positions.  As a committee member you will have opportunities to improve the club's activities to best suit members.  At the same time, enjoy the camaraderie of working with a great bunch of other aquarium enthusiasts who are also dedicated to the success of the club.  The duties of a committee member are not difficult and the load is shared by all.  There are no real qualifications required for most roles, nor any particular background – however enthusiasm and concern for other club members are essential elements.  If you would like more information on what the various committee positions entail, please contact one of the current committee members listed below.  You are encouraged to seek election to the committee or work with the committee in some other role.
The current Committee members are:
President:                   Steve Baines : president@angfaqld.org.au
Vice President:          Heidy Rubin : lnddwnunder@hotmail.com
Secretary:                   Peter Johnson : peterrjohnson@hotmail.com
Treasurer:                  Graeme Finsen: finsen@optusnet.com.au
Membership:             Leo Lee : leolee1@bigpond.com
Editor:                        Adrian Tappin : rainbowfishes@optusnet.com.au
Librarian:                  Kerry Holmes : annabelle1@onthenet.com.au
Website:                     Peter Johnson : peterrjohnson@hotmail.com
Club Shop:                 Michael Cocks: michaelcocks159@gmail.com
Catering:                    George Brand : ghbrand@optusnet.com.au
Field Trip Cord:        Leo O'Reilly : oreilly1@bluemaxx.com.au
The above positions on the committee require specific nomination for each position.
The election of the members of the management committee must follow the rules of the Constitution.  A person who is willing to become a committee member is nominated by others or they may nominate themselves (put their name forward).  If a person nominates for a position on the committee and is unchallenged (no other nominations) there is no need for a ballot.  The person chairing the meeting will simply declare the person elected unopposed.  But if two or more persons put themselves forward for the same position (e.g. President), then a ballot is taken and the person receiving the highest number of votes is declared the winner and takes the position.  However, if for any of the committee positions there have been no nominations, the person chairing the meeting must invite nominations for the positions and must accept nominations 'from the floor'.  This terminology 'from the floor' means someone who is present at the AGM.[/s2If]